Faoi
cuimhnigh-i-gconai: Faoi is one of the more complicated points in Irish grammar, as it has various uses. Root meaning: under, below Pronominally: 1st sing: fúm                  1st pl: fuinn 2nd sing: fút                  2nd pl: fuibh 3rd sing m: faoi             3rd pl: fúthu 3rd sing f: fúithi faoi an can be shortened to faoin faoi na -> faoina faoi ceilt- hidden Used as...
"Tá na héinne dúnta isteach ina ifreann féinín féin. (Everyone is trapped in..."
– Nuala Ní Dhomhnaill, Mór Cráite (via lesingeheureux)
3 tags
bite-me-bby asked: How long have you been learning Irish for?
"Bíonn na daoine fásta dall. (Grown-up people are blind.)"
– Pádraig Pearse, Íosagán (via lesingeheureux)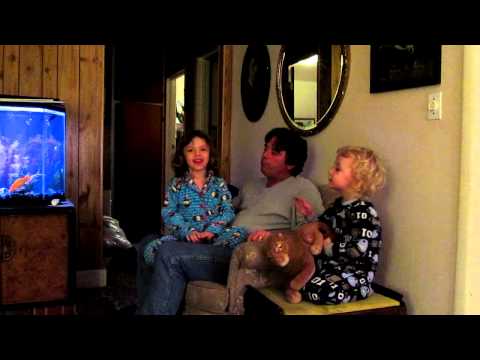 A comprehensive list of modern computer terms as... →
2 tags
An chéad cainéal youtube Gaeilge mar gheall ar...
B'fhéidir go mbeadh suim ag duine éigean sa chainéál youtube seo, teastaíonn uaim go mbeidh an Ghaelainn le feiscint timpeall an domhain agus bheadh sé go hiontach an teanga a scapadh agus daoine Gaelach a thabhairt le chéile….tríd cluichí ríomhaireachta don chuid is mó ach labhraim mar gheall ar an-chuid ábhair difriuil. Tabhair tacaíocht dom más é bhur toil é! Go raibh maith agaibh...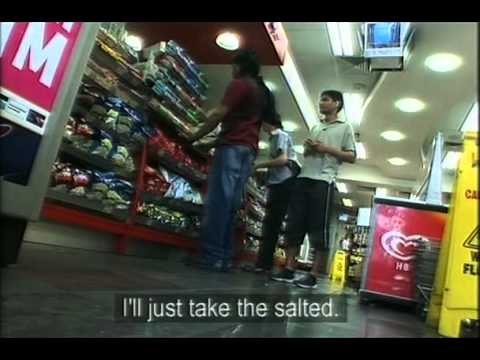 We Need To Talk About Irish →
hjaltlander: by Scott De Buitléir
2 tags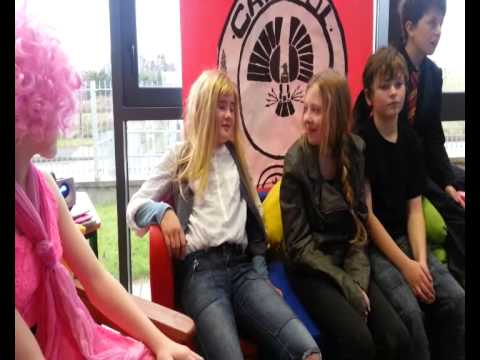 9 tags
Hunger games filmed as Gaeilge in Naas
HOLLYWOOD may be beckoning for the Gaelscoil Nás na Ríogh sixth class pupils whose' Irish version of the The Hunger Games has proved an online hit. Featured on YouTube, thejournal.ie, the 98fm website, and RTE's News Today, the half hour mini movie was acted out by the students and filmed by their teacher, Lára Ní Dhonnchú. So far, Cluichí an Ocrais has notched up 1,386 views on YouTube. The...
Some Irish phrases
coversencupcakes: May come in handy when it comes to essays níl aon amhras ach go - there is no doubt that ar an gcéad dul síos - first of all in umar na haimléise - in the depths of despair ní hamháin sin, ach - not only that, but níor chreid mé mo shúile - I didn't believe my eyes feictear domsa go bhfuil - it seems to me that is é mo thuairim láidir - it is my strong belief that dar...
gandeatach: Lá na bpancóg sona daoibh!! :D Níl a fhios agam faoi tusa, ach beidh mé ag déanamh pancóga anocht! :)
3 tags
Bradley welcomes new resource for Irish language
SDLP MLA for Newry and Armagh and party spokesperson on the Irish language, Dominic Bradley has welcomed the online publication of the new English-Irish dictionary www.focloir.ie Commenting on the new dictionary Mr Bradley said, "This new resource will be welcomed by both Irish speakers and those learning the language. "The dictionary will be gradually expanded on-line to a total of...
7 tags
College promotes online learning as Gaeilge
AN Irish language music video app has recently been launched by Coláiste Lurgan, an independent Irish language summer school based in the Connemara Gaeltacht. TG Lurgan is available for free downloading on Android and iOS and can be accessed in the App Store or Play Store. It enables users to enjoy and share music videos as Gaeilge.  It was developed on a voluntary basis by Coláiste Lurgan,...
17 tags
Mind your (minority) language: Welsh, Gaelic,...
Thanks to impassioned campaigners, Welsh is in fine fettle, and other minority languages are also on the up, as Holly Williams discovers. This is a long one, but well worth a read. The article can be found here: http://www.independent.co.uk/news/education/schools/mind-your-minority-language-welsh-gaelic-irish-and-cornish-are-staging-a-comeback-8454456.html
9 tags
10,000 Gaeilge speakers: Dungannon undergoes an...
USE of the Irish language in the Dungannon District is rocketing due to the impassioned work of teachers, educationalists amateur enthusiasts and politicians, it has emerged. The native language is in such fine fettle that the Dungannon district now boasts the second highest proportion of Irish speakers in Northern Ireland. Almost one in five local people claim to speak some Irish (18 percent),...
8 tags
purrprinthom: Today I was informed that the past tense I was taught/use of déan (to do/make) is only used in Connacht. And unlike most of the dialectical differences where its a pronunciation issues, this is extremely different ie rinné vs dhein And now all I want to know is how this split happened and why. So if someone could explain it to me I'd be forever grateful :) Níl a fhios agam ach...
Grá don Ghaeilge: An Briathar Rialta: An Chéad... →
gra-don-ghaeilge: *These are the two conjugation groups of the regular verbs in Irish Tá trí chineál briathra (three kinds of verbs) sa Chéad Réimniú: 1. Briathra le fréamh aonsiollach (monosyllabic root – i.e. the infinitive form has one syllable): mar shampla mol (to advocate, recommend), …
List of words for people, cuid 2.
kmccafferty: Dalbóg - saucy girl Dallmhargaí - unwary buyer Dromhlaíoch - stooped, gaunt, old person Drúiseach - lustful, lascivious person Dúdaire - long-necked person, eavesdropper Fiannaí - teller of stories of ancient Fianna, one versed in ancient lore, romancer Fiannachtaí - big, gaunt, raw-boned person Finíoch - small but useful worker Eachtraí - adventurer, wanderer, traveller,...
4 tags
kmccafferty: Here a thumblr, have some words for people. Abhlóir - baffoon, fool, confused bewildered person Áilleánach - dressed-up useless person Ainrialaí - undisciplined disorderly person Bacláimhíneach - a person crippled in hand or arm Bodóg - hefty young woman Bodalach - big ungainly young person Boitseachán - short thickset person, assertive bumptious person Bodóinseach - lusty...
http://www.facebook.com/AisteoiriNaGaeilge →
ferrisie: Is aoibhinn liom é seo! Is é 'Leonardo D'ith Cheapairí-o' an ceann is fearr!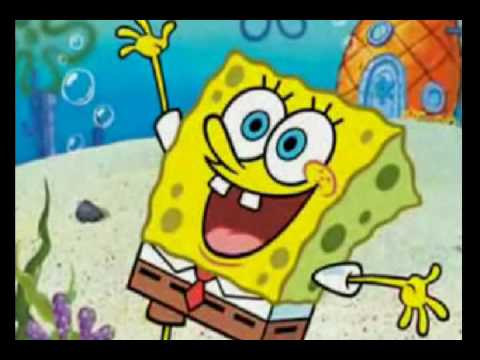 totallyfunkless: OLLAMH A PHÁISTÍ? (Aye aye, a chaptaen!) NÍOS AIRDE FIÚ! (AYE AYE, A CHAPTAEN) ÓÓÓÓÓÓÓÓ Cé a chonaíonn in anann i mbun an aigéin? SPONGEBOB SQUAREPANTS É súiteach is buí is póiriúil ann féin? SPONGEBOB SQUAREPANTS Más amaídíocht mara atá uait i do chroí SPONGEBOB SQUAREPANTS Suas ar an deic agus téimís ag spraoi! SPONGEBOB SQUAREPANTS SPONGEBOB SQUAREPANTS SPONGEBOB...
kmccafferty: The best way to say 'I'm going mad'; "Tá mé ag dul as mo chrann cumhachtach." ('I'm going out of my powerful tree.')
3 tags
'Cheers as Gaeilge' may be on way
Cheers: US show ran for 11 seasons. An Irish version, Teach Seán, may be made In this section » With little financial room to manoeuvre Varadkar looks to CIÉ as savings vehicle Bereaved mother says suicide not the answer Family and friends hold candlelit vigil in memory of those who took their own lives Peace vigil in Belfast over flag conflict Volunteer Ireland welcomes surge in...
Because you're worth it -
bezoario-latino: Seampú agus Feabhsaitheoir - Shampoo and Conditioner Buidéal feabhsaitheora - A bottle of conditioner Bhí mé dall ag an seampú. Dhóigh sé! - I was blinded by the shampoo. It burned!
'Drualas' means Mistletoe
bezoario-latino: Drualas- Mistletoe Thug sé póigín gasta neirbhíseach di, ar a plúca, agus an drualas ag amharc anuas orthu ón áit an dorais. – He gave her a quick, nervous peck, on the cheek, as the mistletoe looked down upon them from the doorway. Phóg siad go domhain faoin drualas- They kissed passionately beneath the mistletoe
Fáilte Romhat: Focail Gaeilge (Nollaig) -... →
coversencupcakes: Nollaig shona dhuit - merry Christmas Nollaig sona dhaoibh - merry Christmas (to two or more people) Oíche Nollag - Christmas Eve Lá Nollag - Christmas Day Daidí na Nollag - Santa Claus/Father Christmas Crann Nollag - Christmas tree Bronntanais - presents/gifts Maisiúcháin - decorations Soilse -…